Mary Robinette Kowal is coming to Boise as part of her moving to Chicago book tour! She'll be at the Rediscovered Books on 8th Street, Tuesday, the 24th of April. Please come down and meet this rising star of the Sci-Fi and have her sign copies of her books.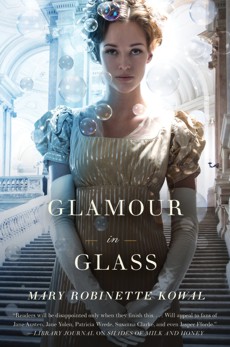 Unfortunately, I won't be able to say hi to her that night, as I have a prior commitment to umpire my son's baseball game. But I'm having her sign my copy of Glamour in Glass for me anyway, including the missing first sentence! Thanks in advance Mary!
You can follow Mary's travels to Chicago by following her on Twitter and hopefully catch her at a bookstore near you. Here is her travel itinerary.